Offers and discounts in Berlin, Hannover, Leipzig & Augsburg
Here you will find offers with special prices for vehicles of changing categories. Whether a rental car, van, refrigerated vehicle, van or trailer: you can get them at particularly favourable rental conditions by delivery or collection from one of our 8 rental stations. Please note that some of the cars shown are examples. If you would like to rent a specific car, please let our staff know on the phone or when making your online reservation. Even if you need help in selecting the offers for our rental cars or if you prefer certain equipment, you are always welcome to contact our staff at the various ALLROUND rental stations.
Your Allround car rental in Berlin, Hannover, Leipzig and Augsburg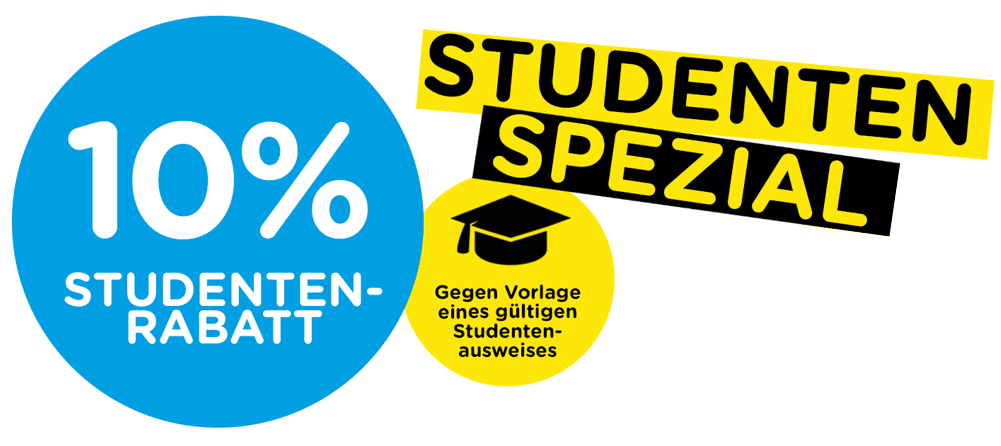 Student Discount
Valid on presentation of a valid student card
-10% Discount on all moving vans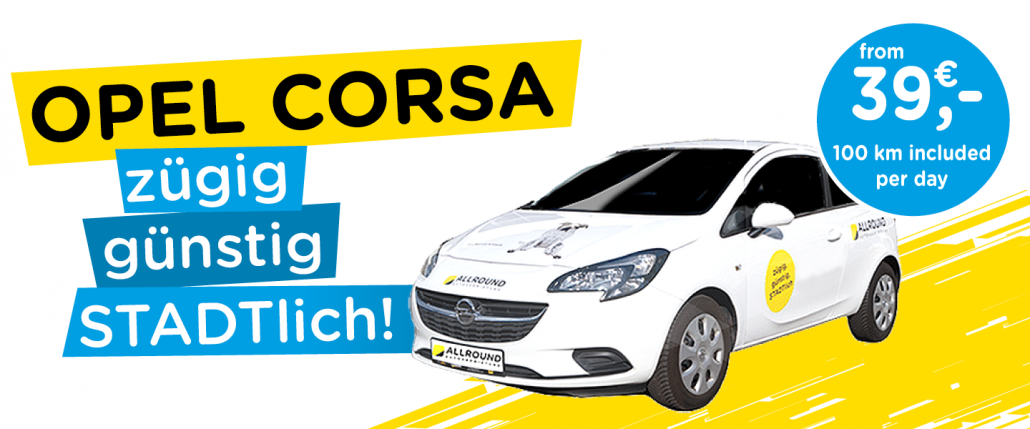 Opel Corsa
(with ad-stickers)
from 39,- € per day
100 km incl.






e.g. FIAT DUCATO FLATBED/TARPAULIN 3,9 M
from 49,00 € per day
100 km incl.