Rent a Van in Berlin, Hannover, Leipzig & Augsburg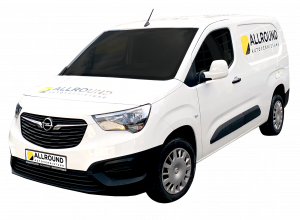 Category T1
e.g. Opel Combo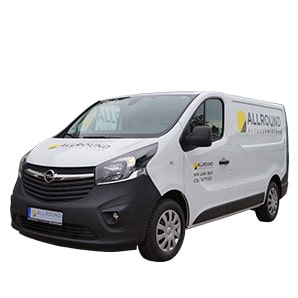 Category T2
e.g. Opel Vivaro – short version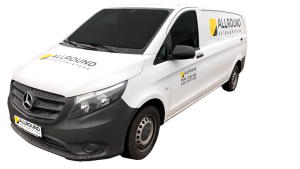 Category T3
e.g. MB Vito – extra long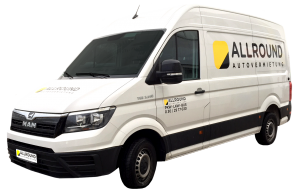 Category T4
e.g. Iveco Daily – medium or MB Sprinter – medium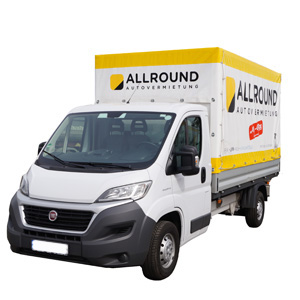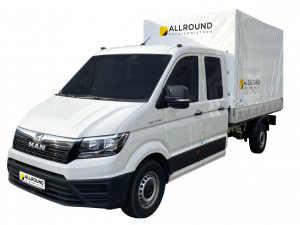 Category T4DoCa
e.g. MAN TGE – double cabin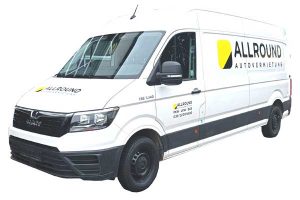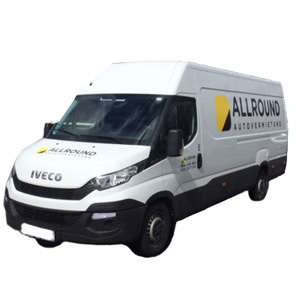 Category T5
e.g. Iveco Daily long version, MB Sprinter long version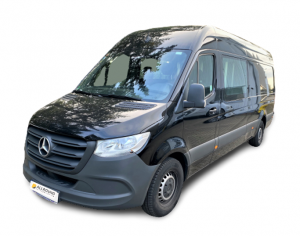 Category T5CV
e.g. MB Sprinter – long 6-seater





Category T6
e.g. Iveco Daily Box-Van with tail lift, 3,5t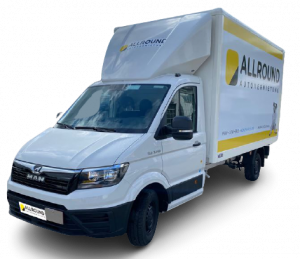 Kategorie T6T
z.B. MAN TGE Case with doors 3,5t






Do you want to carry heavy stuff from A to B or is it part of your business to deliver food? With our vans you are perfectly equipped! 5 stations in Berlin, one branch in Hannover, two in Leipzig and one in Augsburg will welcome you for any needs possible. Our staff members are highly ambitious and trained to help you finding the best opportunity to transport any goods imaginable. Are you planning to move?
If you are not sure which vehicle size you need just give us a call or write an e-mail. We will help you to find the right van for any occasions possible!

ALLROUND rent-a-car offers you a broad variety regarding equipment and manufacturers. If you are looking for a special type of a car we will be happy if you are aking us directly via telephone or right away during your online reservation inquiry.

In case you need any additional gadgets like moving boxes, transport blankets, tension belts, hand and lifting trucks or moving dollies please feel free to ask your customer agent or book them directly online. We are trying our best to guarantee you a safe transport of your goods.

Your ALLROUND Car Rental in Berlin, Hannover, Leipzig & Augsburg

ALLROUND Van Rental
Removals of all kinds make the renting of transporters necessary in whole Germany again and again. ALLROUND Car Rental is therefore represented for you in both North-South and East Germany. In Berlin, Hanover, Leipzig & Augsburg our fleet is ready for you if you want to rent a moving van. Your advantage: Vehicles from ALLROUND are always close by to support you during your move.
This is just one example of how flexibly ALLROUND car rental can respond to your needs. We are here for public, commercial and private clients and offer a van rental service that has the right vehicle for you, from nimble vans to spacious 3.5 ton vans with tail lifts. Whether a company or private household move: The rental service of ALLROUND car rental always offers you the right transporter, which can safely transport the removal goods from A to B. We will be happy to provide you with the appropriate offers….
Moving in Berlin, Hannover, Leipzig & Augsburg: rent a van
The cities of Berlin, Hannover, Leipzig & Augsburg are worth moving to for many. It doesn´t matter if you moving from one place to another in Berlin or joining the city as a foreigner: ALLROUND Car Rental supports anyone who wants to transport something in Berlin. Our moving vans are spacious and resilient enough to move light and heavy goods. Additonally you book insurances which cover accidents perfectly. All vans are being professionally checked after their return back to our 5 stations in Berlin or Augsburg. We are highly taking care of a perfect conditions of our rental vans due to the fact your safety is our success. Our in-house workshop always guarantees perfect working cars and vans. Furniture, Tools and other goods will be flawlessly stored inside our vans to reach their destination without any damages.
We have 5 stations in Berlin, one Hannover, two in Leipzig and one in Augsburg for you to choose for your van rental. It doesn´t matter if you are living in east/west/south or northern Berlin, our stations in Tempelhof/Schöneberg, Berlin Charlottenburg/Wilmersdorf, Berlin Marzahn/Hellersdorf, Berlin Spandau, Berlin Reinickendorf are always close to your living area.
In Hanover, we are located in the popular district of Vahrenwald-List.
We currently operate two stations in Leipzig. In the northeast of Leipzig in the Heiterblick district and in the southwest in the Lindenau district.
In Augsburg, you will find us in the north in the Oberhausen district.
This means that we are always close to you, so that you can pick up the vehicle quickly and easily on the day of the move. This saves you valuable time and you can fully concentrate on the upcoming moving tasks.
That´s how you organizing your move
The most important thing before moving in Berlin, Hannover or Augsburg from A to B is a meticulous planning in advance. Get some people to help you if you have to carry something heavy out of your van nto your floor. Of course, you need a capable driver for the moving van if you don´t have a driving license. It´s always a good idea to make a reservation as early as possible to make sure your moving van is available at your date of moving.
Renting out a van in a big city like Berlin, Hannover, Leipzig or Augsburg means to navigate your furniture and stuff safe through the urban traffic. Tensions belts and locking bars will help you to do so and arrive your destination without damaged goods. If you´re moving e.g. out of a top floor appartment or into another you may need an elevator to maintain all transports downwards. It´s smarter to think of hand trucks or moving dollies before so you can easily lift and move heavy goods into your new flat. Official announcements regarding your move in the entry hall and reserving parking lots in front of the house is also highly important.
Hints for a safe drive with your ALLROUND moving van
It´s always a challenge to ride a bigger than usual. Hopefully, these hints will allow you to not only rent a moving van but also drive it safely. When you are renting out a moving and you have to cross the city of Berlin or Hannover, Leipzig or Augsburg the most important thing is to guarantee the best load security possible. In cases of emergency breaking you definitely need tight fitting tension belts or locking bars that everything stays in it´s place. Afterwards you can enjoy the ride much better, trust us! After you reached your destination it often comes to difficult and dangerous parking activities. Although many of our moving vans have backup cameras, please, always make sure someone is helping you in your back to not damage other cars parked next or behind to your parking lot! Also, always make yourself familiar with the vehicle height before heading out with the moving van. Please ask in advance, our customer agents will tell you everything you need to know. In case of turning the van or driving through narrow streets its safer to drive slowlier than normal. This allows you to react way faster and recognize curves earlier so you can drive them in a larger tropic.
Adjusting mirrors and seats is also a highly important before you leave our station for your move. As already mentioned our staff members will support you with any problems as always.
Van rental in Berlin, Hannover, leipzig & Augsburg: our van fleet
We offer you vans which will perfectly fit your needs. As of small vans to large trucks you will find a broad sortiment of moving vehicles in out fleet. For special occasions we also have cars, busses, trailer and construction mashines. Just ask our well trained staff members to get informed which vehicle will be the best solution for your project.
ALLROUND: our service for you
ALLROUND Car Rental offers a first-class service which satisfy the highest expectations. We are offering you full service around any transport and moving issues in Berlin, Hannover, Leipzig & Augsburg always being aware of your individual needs. Company customer offers and long-term rentalships are our profissency sind almost 40 years.
Terms and Conditions
Please note our terms and conditions. You can find an overview
of the most important points below.
Driving licence
To rent a van or a truck in Berlin, Hannover, Leipzig or Augsburg , you need to be at least 21 years old and possess a driving licence for a minimum of three years.
Please note that for vans and trucks above 3,5 tons, German law
requires special driving licences. We are obliged to check if you have
the required licence before renting out the respective vehicle!
Going abroad?
To leave the state territory of Germany is a violation of the contract and
strictly forbidden. If you want to go abroad, please discuss your case
with one of our employees. If Allround explicitly consents your request
before signing the contract, trips abroad can be possible in exceptional cases.
Means of Payment
The only mean of payment Allround accepts are credit or debit cards.
Please note that if you pay by debit card, an additional deposit of
200€ in cash is required when signing the contract.