Rent a Camper in Berlin, Augsburg & Leipzig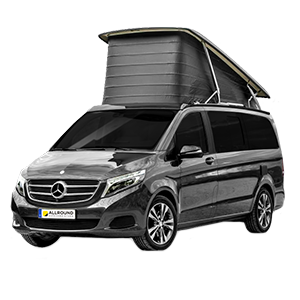 Category B6
e.g. MB V-Class Camper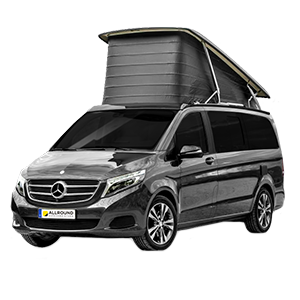 Category B7
e.g. MB V-Class 4WD Camper Marco Polo






Terms and Conditions
Please note our terms and conditions for the ALLROUND Car Rental Berlin, Augsburg & Leipzig.
We have summarised the most important points below.
Driver's licence
To rent a Camper, you need to be at least 21 years old
and hold your driving licence for a minimum of three years.
Going abroad?
To leave the state territory of Germany is strictly forbidden.
If you want to go abroad, please discuss your case with our employees.
If Allround explicitly consents to your request before signing the contract,
trips abroad can be possible in exceptional cases.
Means of Payment
Allround accepts only credit or debit cards and no cash money.
Please note that if you pay by debit card, an additional deposit
of 200€ in cash is required when signing the contract.
All busses from B3 and higher can only be paid by credit card.