Rent Campervans & Motorhomes in Berlin, Augsburg & Leipzig
In order to minimise personal contacts in times of Corona, ALLROUND Car Rental is now offering a special delivery and pick-up service. Until 30.04.2021, we will deliver your vehicle free of charge directly to your home in Berlin, Leipzig, Augsburg and in the surrounding municipalities from a rental period of at least one week. For shorter rentals, we only charge €15.00. You can pay conveniently on site with your credit card.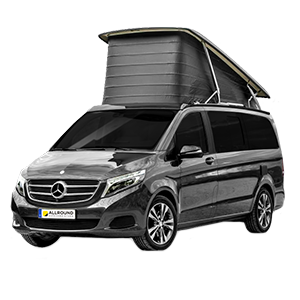 Category B6
e.g. MB V-Class Camper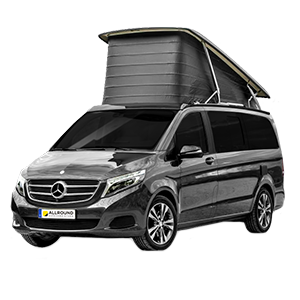 Category B7
e.g. MB V-Class 4WD Camper Marco Polo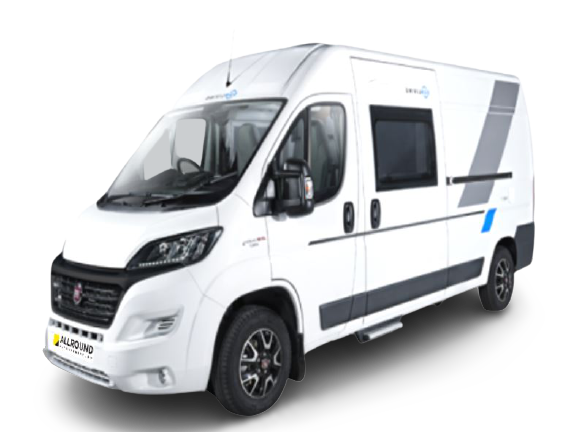 Category WM1
e.g. Fiat Ducato Sun Living V65 SL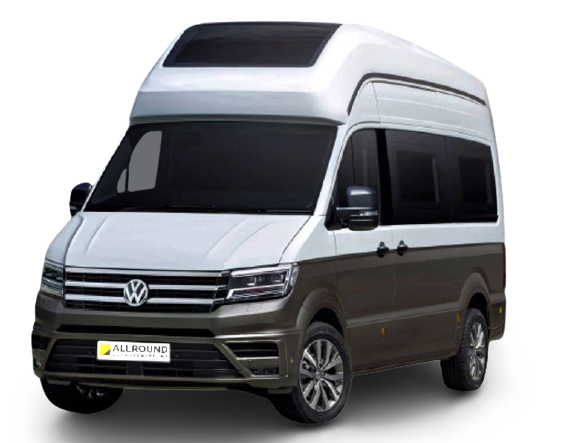 Category WM2
e.g. VW Grand California 600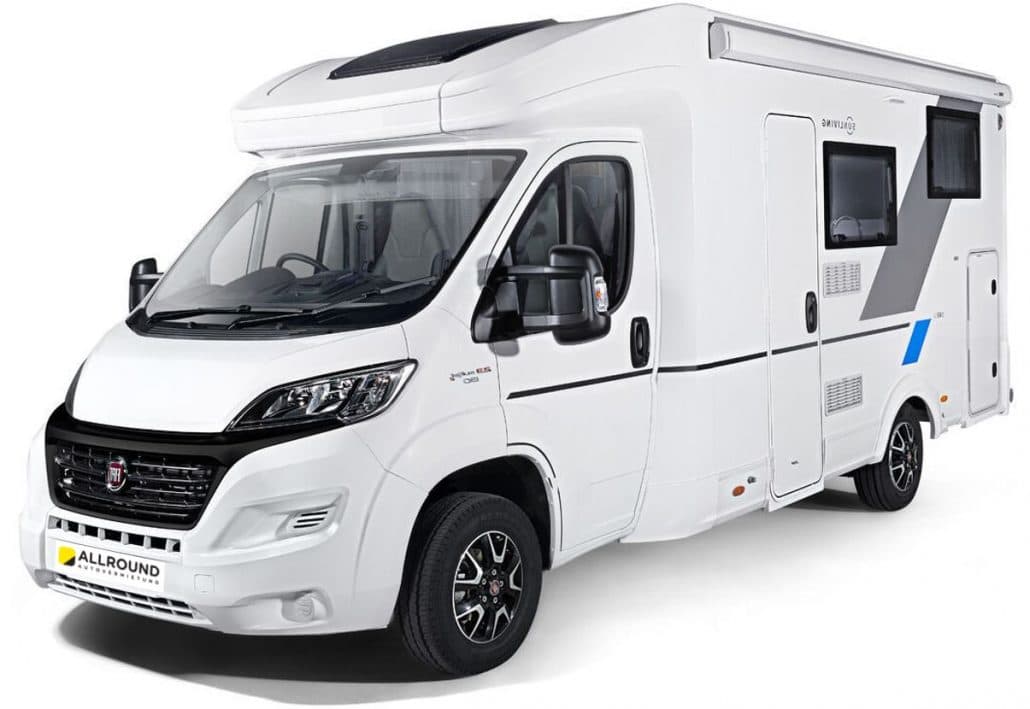 Category WM3
e.g. Fiat Ducato Sun Living S70SL – partially integrated











You want to be mobile and spend a special holiday away from package tourism? Then plan a camping holiday with one of our brand new motorhomes.
Our very well equipped vehicles leave hardly anything to be desired, so that you will not miss anything in terms of comfort even on longer trips.
Please note that for the time being the motorhomes are only available at our station in Leipzig.
Enjoy the freedom and independence of life with a motorhome from ALLROUND car rental.
Driving licence
To rent a camper van/camper van you must be at least 21 years old
AND have held a driving licence for three years.
.
Overseas trips
Our rental vehicles may only be driven abroad if the express consent of our staff has been obtained.
consent of our employees has been obtained. If this has not been granted,
the vehicle may only be driven in Berlin and Germany.
Payment modalities/deposit
The payment of the rental costs is only possible with a credit or EC card.
For buses paid by EC card, an additional deposit of.
200€ must be paid in cash when collecting the bus. From bus category
B3 and higher, the invoice amount due can only be paid by credit card.
Rent a Camper
A campervan offers you many opportunities to realise individual tours and discover areas that cannot normally be visited to this extent. Both in Berlin and in Augsburg & Leipzig, ALLROUND has numerous camping buses and motorhomes at your disposal. You will hardly have to make any compromises, because ALLROUND car rental is guaranteed to leave nothing to chance. With our camping vans, you will always arrive safely and quickly at your desired destination and spend the night there just like in a real hotel.
Explore Berlin's surroundings
When you rent a camper van from ALLROUND, you are completely free to decide on your next destination. You don't necessarily have to drive only on the roads in and around Berlin, but can also discover the nature all around. The surroundings of the capital also offer plenty of opportunities. You can rent a camper van for short trips to the Spreewald, Peacock Island, the Schorfheide-Chorin Nature Park, Havelland, the Mecklenburg Lake District or the Beelitz healing sites. There is never a dull moment either in or around Berlin. If you rent a camper from ALLROUND in a very uncomplicated way and always at fair conditions, you are guaranteed to have a great time here and enjoy a relaxed journey.