Rent a truck in Berlin, Leipzig & Augsburg
ALLROUND is your specialist for truck-rental in Berlin, Augsburg & Leipzig. If you´re planning to move or transport heavy duty you´ll find in the following a broad variety of professional trucks and equipment. Request your truck comfortably online or login to the corporate customer section to find attractive offers, as well for long-time rentals. Technically and optically in the best condition we are offering you a range of trucks like 5,2t box-vans to large semi-trailer vehicles. We are at your service for any matters!
Your ALLROUND Truck rental in Berlin, Augsburg & Leipzig
Category L6
e.g. Iveco Daily box-van with tail-lift  5,2t






Category L7
e.g. 7,49t box-truck with tail-lift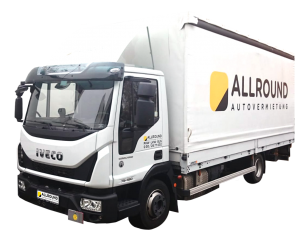 Category L7P
e.g. 7,49t plank-bed/ tarpaulin/ tail-lift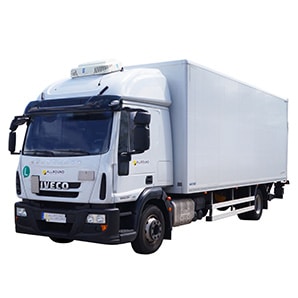 Category L8
e.g. 7,49t box/ long-haul cab/ 6,5t – 7,49t tipper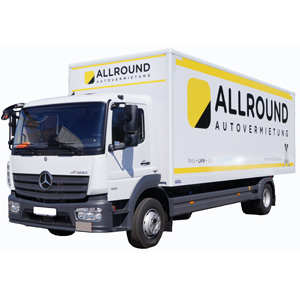 Category L9
e.g. 11,99t-16t box-truck with tail-lift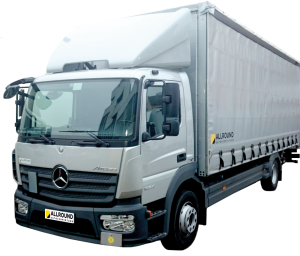 Category L9P
e.g. 11,99t-16t plank-bed/ tarpaulin/ tail-lift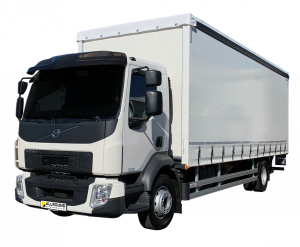 Category L9E
e.g. 11,99t-16t plank-bed/ tarpaulin/ Edscher/ tail-lift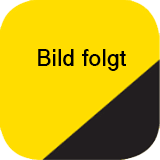 Category L9F
e.g. 11,99t-16t box/ long-haul cab/ tail-lift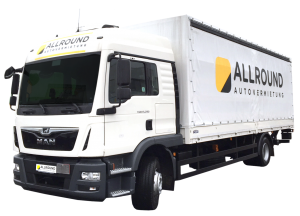 Category L9FP
e.g. 11,99t-16t plank-bed/ tarpaulin/ long-haul cab/ tail-lift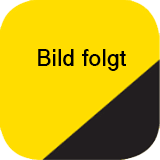 Category L10P
e.g. 18t plank-bed/ sliding tarpaulin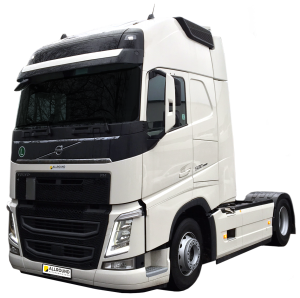 Category SZ
e.g. Volvo FH 500 Semi-Trailer truck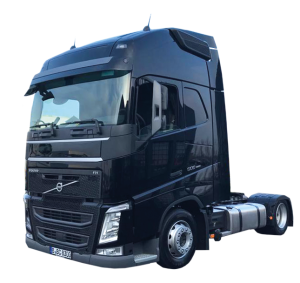 Category SZ Low
e.g. Volvo FH 500 height adjustable with fifth wheel coupling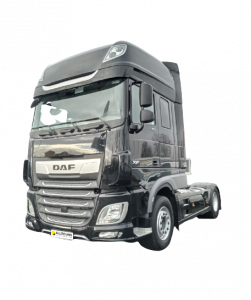 Category SZ Hyd
e.g. DAF XF 480 SSC with Hydraulic system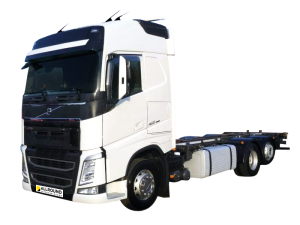 Category BDF/ Swap-body
e.g. Volvo FH 500
Some hints for the ride with a rental truck
Most likely you know you´re not allowed to drive every kind of truck with any driving license. Please notice you have to be minimum at age 21 to rent out a truck. Also, your driving license has to be older than 3 years. We kindly ask for your understanding: prior to the signage of a rental-contract we have to take care these facts are given before heading over to hand-out a truck to you. Of course we are introducing you into handling the vehicle and equipments. Please be aware of the fact a truck comes with impressive dimensions. Therefore you need to be highly careful driving your ALLROUND rental truck through bridges, canopies and narrow streets.
Please, also keep in mind a heavy weight vehicle has a relatively long brake-delay! A secure distance to vehicles ahead is necessary to avoid accidents. Trucks act different in corners than usual vehicles. Reducing the speed guarantees you a safe ride! Heading backwards is another challenge which is a underrated risk. Best option is to find someone who guides you. Some streets have speed – and lane limits for large vehicles. Driving – and rest periods must be adhered to. Also, don't forget about the driving bans for trucks on Sundays!
ALLROUND: Our Service
Renowned truck-brands like Volvo, MAN etc. are waiting for you and your rental purpose. We are promising you to have a rental truck for each and every situation! It doesn´t matter if you're looking for a highly specialised vehicle for construction work or refrigerated transportation: ALLROUND trucks will meet your expectations! Of course, our fleet contains small and large vans and plank bed trucks which are available in Berlin, Augsburg & Leipzig at 7 stations in total.
You are looking to rent a truck in Berlin, Augsburg or Leipzig? If you are not sure about the right size, make or equipment just give us a call or explain your concerns while reserving only. Augsburg, Leipzig Berlin: every ALLROUND station offers our complete fleet variety.
Terms and Conditions
Please note our terms and conditions. You can find an overview
of the most important points below.
Driving licence
To rent a van or a truck in Berlin, Augsburg or Leipzig, you need to be at least 21 years old
and possess a driving licence for a minimum of three years.
Please note that for vans and trucks above 3,5 tons, German law
requires special driving licences. We are obliged to check if you have
the required licence before renting out the respective vehicle!
Going abroad?
To leave the state territory of Germany is a violation of the contract and
strictly forbidden. If you want to go abroad, please discuss your case
with one of our employees. If Allround explicitly consents your request
before signing the contract, trips abroad can be possible in exceptional cases.
Means of Payment
The only mean of payment Allround accepts are credit or debit cards.
Please note that if you pay by debit card, an additional deposit of
200€ in cash is required when signing the contract.