Rent a truck in Berlin, Hannover, Leipzig & Augsburg
ALLROUND is your specialist for truck-rental in Berlin, Hannover, Leipzig &. If you´re planning to move or transport heavy duty you´ll find in the following a broad variety of professional trucks and equipment. Request your truck comfortably online or login to the corporate customer section to find attractive offers, as well for long-time rentals. Technically and optically in the best condition we are offering you a range of trucks like 5,2t box-vans to large semi-trailer vehicles. We are at your service for any matters!
Your ALLROUND Truck rental in Berlin, Hannover, Leipzig & Augsburg
Category L6
e.g. Iveco Daily box-van with tail-lift  5,2t





Category L7
e.g. 7,49t box-truck with tail-lift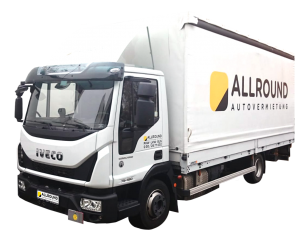 Category L7P
e.g. 7,49t plank-bed/ tarpaulin/ tail-lift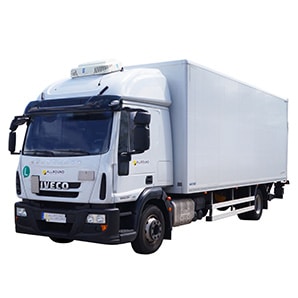 Category L8
e.g. 7,49t box/ long-haul cab/ 6,5t – 7,49t tipper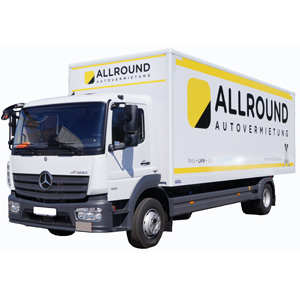 Category L9
e.g. 11,99t-16t box-truck with tail-lift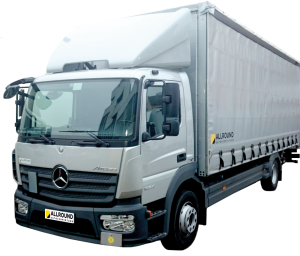 Category L9P
e.g. 11,99t-16t plank-bed/ tarpaulin/ tail-lift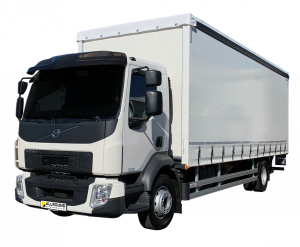 Category L9E
e.g. 11,99t-16t plank-bed/ tarpaulin/ Edscher/ tail-lift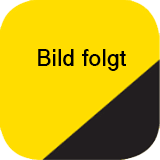 Category L9F
e.g. 11,99t-16t box/ long-haul cab/ tail-lift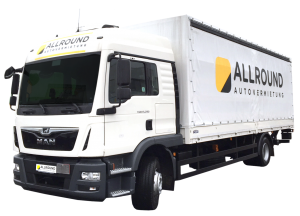 Category L9FP
e.g. 11,99t-16t plank-bed/ tarpaulin/ long-haul cab/ tail-lift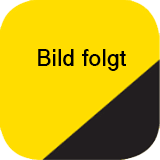 Category L10P
e.g. 18t plank-bed/ sliding tarpaulin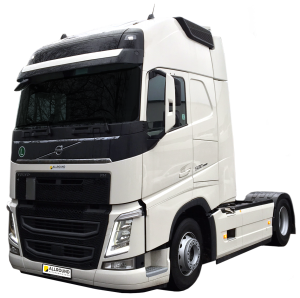 Category SZ
e.g. Volvo FH 500 Semi-Trailer truck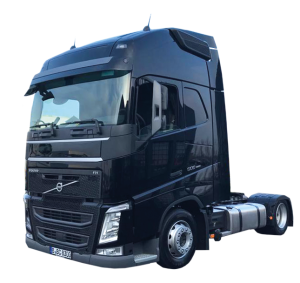 Category SZ Low
e.g. Volvo FH 500 height adjustable with fifth wheel coupling
Kategorie SZ Hyd
z.B. DAF XF 480 SSC mit Hydraulikanlage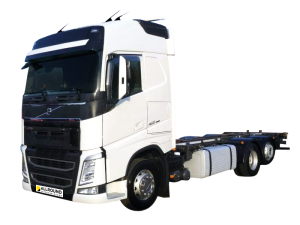 Category BDF/ Swap-body
e.g. Volvo FH 500
Freight transport in Berlin, Hanover, Leipzig & Augsburg: Rent a truck.
Renting a truck is often the more economical solution for transport tasks that are temporary instead of daily. ALLROUND, a large owner-operated truck rental company, offers you the whole range of trucks – whether box trucks, tarpaulin trucks or tractor units and swap body vehicles (BDF), in many sizes and equipment. Trust our experience: We have been renting trucks in Berlin for private users and businesses for almost 40 years. You want to transport fresh food safely? Use ALLROUND refrigerated vehicles, from small refrigerated trucks to freezer box trucks to freezer bridges and freezer trailers.
Whatever your transport project, we will support you with the right solution. When you rent a truck, trailers and semitrailers are also part of the package – such as gunnels, trailers with ball heads, tandem trailers with through-loading, as double-deck trailers and with tail lifts as dry freight type. All trucks of ALLROUND are always up to date, have extensive special equipment and excellent driving qualities. We have over 1500 rental vehicles, from vans to trucks, at five locations in Berlin, one in Hanover, two in Leipzig and one in Augsbuirg. One of them is sure to be near you!
How to organize the transport of your goods
Renting a truck in Berlin, Hanover, Leipzig & Augsburg is very easy: Choose a truck, load it up – and get started. To do this, you select your truck class, reserve your pick-up date and pick up your vehicle at the selected location – if desired with useful accessories for even more safety during the move and transport. As a commercial customer, we recommend that you register with ALLROUND as such in order to benefit from individual special conditions – such as long-term rentals or delivery and pick-up of vehicles. ALLROUND has decades of experience in working with medium-sized businesses and large corporations.
Instead of the usual call centers or third-party workshops, ALLROUND offers you a 24-hour emergency service with its own workshop, which makes your vehicle fit for the road again – a service that for us is part and parcel of truck rental. It goes without saying that we also offer advice from experienced employees who will personally recommend the right truck for your purposes. If you don't want to pick up your truck yourself, we will be happy to deliver your truck to you in Berlin, Hanover, Leipzig or Augsburg – and pick it up again at the end of the rental period. Speaking of rental periods – ALLROUND is flexible in this respect: Whether 30 days or 30 months – we will make you an offer according to your wishes. Rent your truck without any worries, because all costs, including taxes and insurance, are included in the price.
If you would like to rent a truck in Berlin, Hanover, Leipzig or Augsburg, the general terms and conditions of ALLROUND Autovermietung apply. This means, among other things, that the trucks may only be imported into certain countries, such as Albania, with the express permission of the rental company. Depending on which European country is your destination, special regulations also apply – depending on the vehicle model or vehicle category. We will be happy to advise you on this as well.
Some hints for the ride with a rental truck
Most likely you know you´re not allowed to drive every kind of truck with any driving license. Please notice you have to be minimum at age 21 to rent out a truck. Also, your driving license has to be older than 3 years. We kindly ask for your understanding: prior to the signage of a rental-contract we have to take care these facts are given before heading over to hand-out a truck to you. Of course we are introducing you into handling the vehicle and equipments. Please be aware of the fact a truck comes with impressive dimensions. Therefore you need to be highly careful driving your ALLROUND rental truck through bridges, canopies and narrow streets.
Please, also keep in mind a heavy weight vehicle has a relatively long brake-delay! A secure distance to vehicles ahead is necessary to avoid accidents. Trucks act different in corners than usual vehicles. Reducing the speed guarantees you a safe ride! Heading backwards is another challenge which is a underrated risk. Best option is to find someone who guides you. Some streets have speed – and lane limits for large vehicles. Driving – and rest periods must be adhered to. Also, don't forget about the driving bans for trucks on Sundays!
Truck rental in Berlin, Hanover, Leipzig and Augsburg: Our models
To choose the right vehicle category, here are a few rules of thumb: 3.5 ton trucks are the smallest of the big. Our private customers love them, as the perfect solution for smaller transports from couch to refrigerator. Vehicles that also step in when our corporate customers have order peaks or their own trucks unexpectedly break down. If you need more storage space, but not so much that you fill a 15-ton truck, a 7.5-ton truck is ideal – for example, for a private move with a medium-sized household. Planning a larger move? Choose a 12-ton truck when a simple van won't do. This way, only a few trips are needed – which saves time, energy and nerves.
In the truck category L6 we offer you e.g. an Iveco Daily box with tail lift 5,2t. Or one size bigger, in category L7, truck 7,49t box with tail lift or in L7P additionally with flatbed and tarpaulin. In truck category L8, tippers or trucks with truck cab are added, category L9 provides you with capacities up to 16t and specifications like an Edscher roof. For tariff information please visit our corporate customer section. Powerful trucks up to 18t are presented to you by ALLROUND in CATEGORY L10P. In addition, we offer various models of tractor units such as standard machines, lowliners with height-adjustable fifth wheel and tractor units with hydraulic system. Furthermore, you can also rent swap body vehicles (BDF) from us, as standard and multi-changer.
ALLROUND: Our Service
Renowned truck-brands like Volvo, MAN etc. are waiting for you and your rental purpose. We are promising you to have a rental truck for each and every situation! It doesn´t matter if you're looking for a highly specialised vehicle for construction work or refrigerated transportation: ALLROUND trucks will meet your expectations! Of course, our fleet contains small and large vans and plank bed trucks which are available in Berlin, Hannover, Leipzig & Augsburg at 9 stations in total.
You are looking to rent a truck in Berlin, Hannover, Leipzig & Augsburg? If you are not sure about the right size, make or equipment just give us a call or explain your concerns while reserving only. Berlin, Hannover, Leipzig & Augsburg: every ALLROUND station offers our complete fleet variety.
Terms and Conditions
Please note our terms and conditions. You can find an overview
of the most important points below.
Driving licence
To rent a van or a truck in Berlin, Hannover, Leipzig or Augsburg, you need to be at least 21 years old
and possess a driving licence for a minimum of three years.
Please note that for vans and trucks above 3,5 tons, German law
requires special driving licences. We are obliged to check if you have
the required licence before renting out the respective vehicle!
Going abroad?
To leave the state territory of Germany is a violation of the contract and
strictly forbidden. If you want to go abroad, please discuss your case
with one of our employees. If Allround explicitly consents your request
before signing the contract, trips abroad can be possible in exceptional cases.
Means of Payment
The only mean of payment Allround accepts are credit or debit cards.
Please note that if you pay by debit card, an additional deposit of
200€ in cash is required when signing the contract.