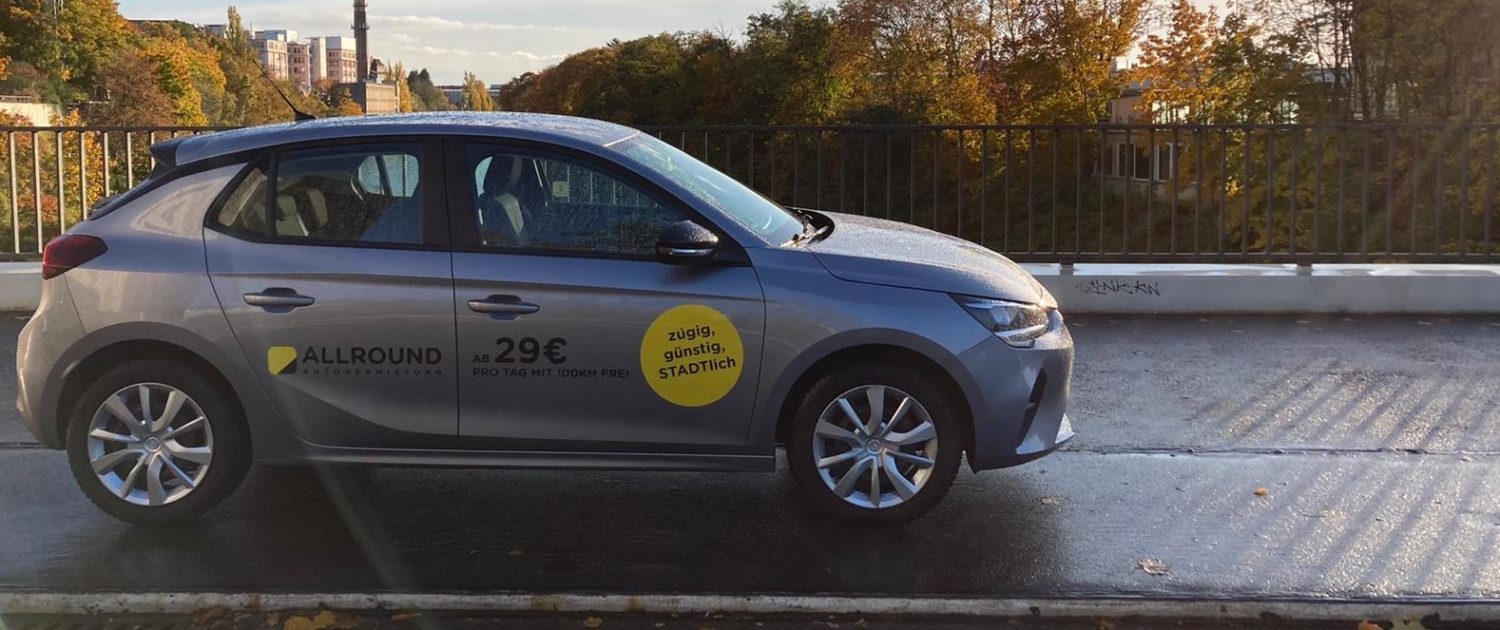 Long-term car rental in Berlin, Augsburg & Leipzig
The fleet of ALLROUND Car Rental offers a wide range of car models for long-term rental. Our modern car rental fleet includes vehicles of all categories such as small cars, sedans, station wagons, vans, convertibles, SUVs and hybrid/electric models. From basic to premium, we have the right rental car for every occasion.
For some time now, the trend has been towards car sharing and the demand-based rental of vehicles as the new mobility. With us, you can benefit from numerous inclusive services such as maintenance services, replacement car service and wear-and-tear repairs, which could otherwise cost you dearly on a regular basis.
On our website, you can make a reservation request in the car categories with just a few clicks and pick up your vehicle conveniently and easily at one of our 8 stations in Berlin, Leipzig or Augsburg. Of course, we will also be happy to deliver the desired vehicle to you at a reasonable price. Just ask one of our employees.
If you are looking for a specific make, model or equipment line, simply send us an email at langzeitmiete@allround.de or use the contact form below. We will be happy to make you an individual offer.
Your ALLROUND car rental in Berlin, Leipzig & Augsburg