What to do in case of damage/accident?
If you have suffered damage or an accident with our rental vehicle, you must report this to ALLROUND Autovermietung GmbH. This is important in order to be able to substantiate claims with the insurance company/renter/accident opponent. The following accident summary report as well as the damage report serve to clarify the circumstances comprehensively and to process them quickly. Please enter all relevant data on the course of events leading to the damage/accident. You also have the option of uploading evidence such as photos and sending them to us. To do this, simply use the online damage form . Please note that in any case you are obliged to send the landlord a signed version of the document already on the day of the event (accident/damage) (accident summary report).
Guideline for damage/accident
Please proceed as follows in case of damage/accident:
1. secure the accident site!
2. make sure that no persons have been harmed. 3.
3. provide first aid!
4. contact the police immediately and, if necessary, the emergency services. 5. contact the ALLROUND emergency service.
5. contact the ALLROUND Autovermietung GmbH.
6. stay at the place of accident.
7. you are obliged to submit an accident report to us on the same working day, therefore:
fill out the attached accident summary report from your rental folder together with the other party and witnesses.
For faster processing of the claim, please also use the following online claim form that will be sent to our claims department and a copy to you.
8. save further evidence (e.g. photos)! These can also be sent to us in advance via the online claim form.
9. do not give any acknowledgement of guilt!
In the event of violations of the guidelines, you will be subject to contractual penalties of at least 900 € (see valid GTC).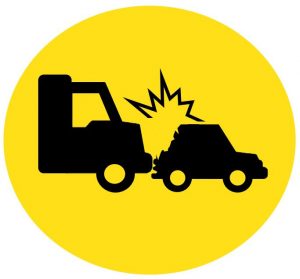 If you have any questions regarding claims processing, please use the following contact option:
Allround Claims Management
Ullsteinstr. 53-55
12109 Berlin
E-mail: [email protected]
To report a damage/accident please contact us at the following phone number:
Within the opening hours
Mon – Sat: 08:00 – 18:00
Phone: (030) 22 00 88 00
Outside opening hours
Phone: (0800) 666 000 7
What to do in case of a breakdown?
Breakdown?
If you have a breakdown with our vehicle, please contact us within our opening hours at +4930 22008800.
Outside our opening hours please use our free emergency number 0800 666 0007.
We will support you immediately, in which our own workshop truck will help you or we will organize a towing company or replacement car for you.
At the same time, we also take initial information for a comprehensive clarification of the incident.