Car hire in Berlin, Hannover, Leipzig & Augsburg
Berlin is undoubtedly a metropolis of superlatives. Berlin is not only the capital of Germany, but also the largest city in the country. Here you can expect countless cultures and a colorful hustle and bustle. The city is so imposing and vast that it is difficult for you to explore all the sights and attractions by bike, on foot or with the Berlin public transport. A better alternative is to rent a car. In Berlin, you can always rely on the offers of ALLROUND car rental.
Moreover, our service is also available to you in Augsburg. Augsburg is not only the oldest city in Bavaria, but is also an excellent starting point for trips all over Bavaria.
In Leipzig there are two ALLROUND stations ready for you. Whether in Leipzig- Lindenau or Heiterblick. Simply rent one of our cars and explore the Free State of Saxony.
Recently, you can also rent cars from ALLROUND in Hannover. The capital of Lower Saxony is the ideal starting point to discover the metropolitan region Hannover-Braunschweig-Göttingen and Wolfsburg.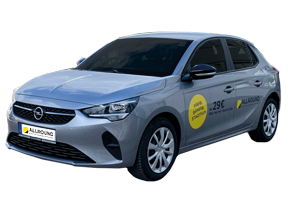 Category Ad
e.g. Opel Corsa (with ad stickers)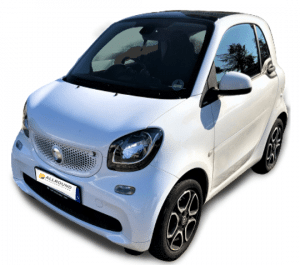 Category 01
e.g. Smart Fortwo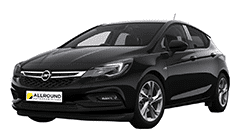 Category 04
e.g. Opel Astra Petrol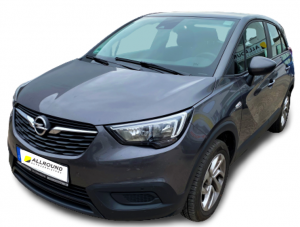 Category 05
e.g. Mitsubishi ASX, MB A-Klasse Benzin





Category 07E
e.g. Jeep Compass 4xe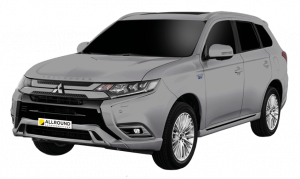 Category 08
e.g. Mitsubishi Outlander Hybrid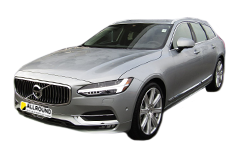 Category 09
e.g. Volvo V90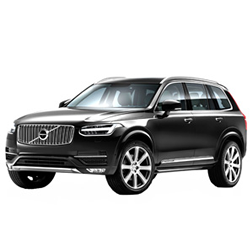 Category 10
e.g. Volvo XC90 D5 AWD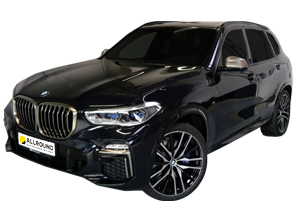 Category 10B
e.g. BMW X5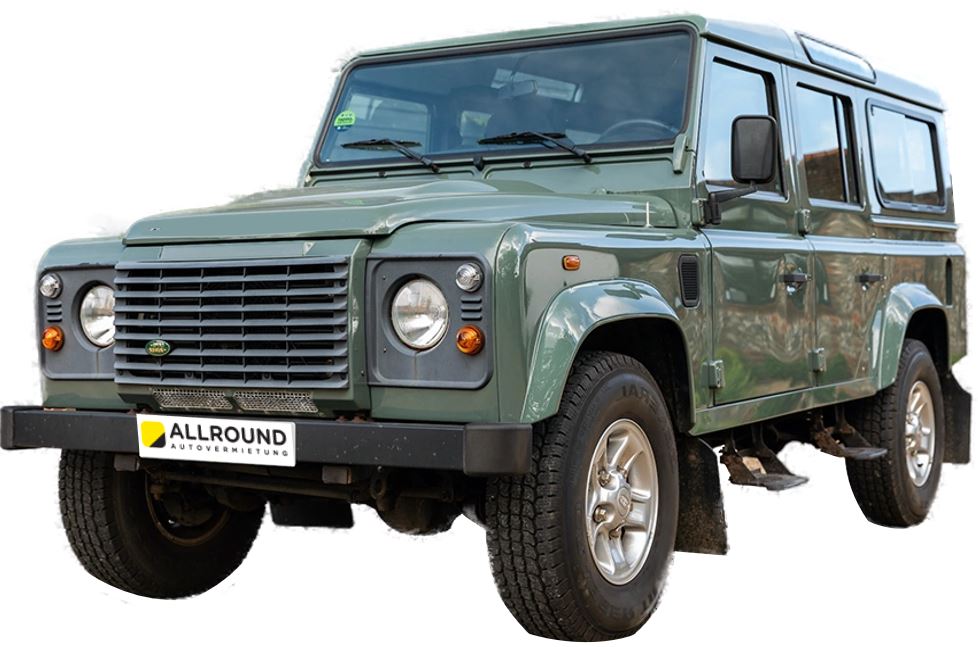 Category PU1
e.g. Mitsubishi L200 pick-up





Rent a car and explore Berlin
Start your tour through Berlin and Bavaria with a rental car of ALLROUND rent-a-car. Shopping at Berlin Alexanderplatz and Kurfürstendamm or exploring the in-departments of Berlin is always a good decision when you travel to Berlin.
You want to experience the sights of Berlin? Starting at the Brandenburg Gate located southwest of the Alexanderplatz there are a lot of historic sights to discover. The Berlin cathedral and refurbished castle directly next to the Humboldt university and opera allows you to take impressive pictures of historical German architecture.
Explore Berlin´s sights by car
The best solution for individual Berlin sightseeing is to reach them by car. It will save a lot of time compared to public transport or reaching Berlin sights by foot. With an ALLROUND rent-a-car vehicle it´s easy to explore Berlin without stress. Parks, historic buildings and Berlin in-locations… take your time and enjoy them all!
Let us take you to a trip through Berlin: directly located near the Brandenburg gate which is definitely on every must-see list, the famous Reichstag and the government district is an impressive area where you can feel the history of this exciting city. The museum which has all the information about Berlin history during the cold war is just around the corner. It deals with first hand stories and real scenery when it comes to the Berlin Mural and the story behind. 386m high and gifted with a outstanding design the Berlin TV-tower takes place at Berlin-Alexanderplatz. Also worth a visit´s the Gendarmenmarkt, Potsdamer Platz and glamorous Kurfürstendamm.
Excursion destinations around Berlin,
The best way to reach surrounding destinations around Berlin & Augsburg is by car, of course! The abandoned Beelitz-Heilstätten mental hospital thrills their visitors and offers breathtaking views from the treetop-path. Amazing lakes and nature as well as spare time activities in the woods located in the south of Berlin where you can rent a canoe or kajak to discover the hidden gems of fabolous rivers. Best place to do so is the Spreewald which also has a theme park called "tropical island" where you can take your hired car when it´s rainy and cold outside.
Some hints for you when driving around Berlin
Hiring a car and just heading towards your destinations definitely works out in Berlin. To enjoy your ride to the fullest please be aware of some typical urban circumstances when driving through Berlin. Berlin is a big city where events and road closures will force you to take detours. Plan your route before and you won´t get affected by annoying happenings like this. Apps like "we park" will help you to finds free parking lots when arriving at your destination. Just give it a try!
Top excursion destinations in Hanover, Leipzig and Augsburg
Hanover
The capital of the state of Lower Saxony is often underestimated by many. The city offers a large number of architectural monuments as well as art and cultural institutions. Starting with the New City Hall, the Herrenhäuser Gardens and the idyllic Maschsee lake in the heart of Hannover. In Hannover you can always discover something new.
The surrounding area of Hannover also has a lot to offer. The Deister is a wooded mountain range and the perfect spot for hikers. With your rental car you can reach it in about 45 minutes. If you are looking for relaxation and recreation, it is recommended to drive to the Steinhuter Meer. On the largest lake in northwest Germany, you can go sailing, kite surfing or just lie on the beach. If you want to be enchanted by the courtly life of the 19th century, visit the (fairy tale) castle Marienburg. This is about 30 km from Hanover and is a great destination even in bad weather.
Leipzig
The most populous city in the Free State of Saxony is considered a center of art and culture as well as a recognized educational center in all of eastern Germany. Whether the Gewandhaus zu Leipzig, the historic Katharinenstraße or the main station in neoclassical style. Visit Leipzig and let yourself be enchanted by this beautiful city.
The surrounding area of Leipzig offers many magnificent castles and gardens, which are always worth a trip. Among the most beautiful castles are Marchern Castle and Delitzsch Castle. These are both around 20 km from Leipzig and can be reached in 35 minutes with your rental car.
Technology enthusiasts can experience a lot in the surrounding area of Leipzig. The Mining Technology Park, 15 km from Leipzig, shows, among other things, the complete extraction cycle of an open pit mine. In the disused open-cast mine Golpa Nord, you can visit mining equipment or even climb on it. Those who are adventurous can also book a quad tour on the site.
Augsburg
Augsburg is one of the oldest cities in Germany and has many interesting sights to offer. Whether the town hall square with the Perlachturm, the Zeughaus or the Fuggerei in the old town. From ancient times to the present, you can explore a lot with your rental car. The nearby city of Munich is also a stone's throw away. With your rental car you can reach the metropolis in about 50 minutes. Whether you want to visit the annual Oktoberfest (d'Wiesn) or one of the many museums and theaters, a trip to Munich is always worth the drive.
Car hire in Berlin, Hannover, Leipzig and Augsburg: our vehicles
Hiring a car at ALLROUND offers you a large variety of different vehicles to choose. Our categories will help you to find the perfect match for your plans in Berlin, Hannover, Leipzig & Augsburg. You need something small to navigate through Berlin without annoying searches for parking lots? Our city cars like the Smart Fortwo, Opel Corsa or Mistubishi Space Star are available for at 9 stations in Berlin, Hannover, Leipzig and Augsburg.
For longer trips we are offering some spacious wagons and SUVs which will take you to your destination in style. You won´t arrive more relaxed than riding our Volvo fleet. The V60 is kind of a good performance car but luxurious as well. More space you will find in an Volvo V90 oder XC90, also available with an hybrid engine. Design meets elegance!
We bet ALLROUND rent-a-car always has the best solution for you and your demands.
ALLROUND: our service
Just give us a call or write us an e-mail so our staff members can reserve your preferred car. You can request your car easily online as well. Pick up stations in Berlin, Hannover, Leipzig & Augsburg will be always around the corner! Our professional staff members are good advisors if youre not sure about the right category for you. We are reallly looking forwards to see you in one of our stations in Berlin, Hannover, Leipzig & Augsburg!
Terms of use – Car hire
Our terms of use summed up for you:
DRIVING LICENSE
Renting a car at ALLROUND requires a valid driving license and minimum legal age of 21.
TRAVELLING FOREIGN COUNTRIES
If you want to travel into a foreign country our staff members have to authorize before.
PAYMENT/DEPOSIT
We only accept EC and creditcards. Paying by EC-card requires making a deposit of 200€ in cash.
Starting at Category 07 cars we accept credit cards only.